Hendri Coetzee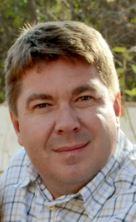 Prof. Hendri Coetzee is an Extraordinary Associate Professor in the Community Psychosocial Research Unit [COMPRES] at NWU and manager of the scholarship of engagement in the Sustainability and Community Impact Office.
He joined the University 13 years ago and is an experienced lecturer, researcher and manager of people and processes. He has a BA and BA (Hons) in Psychology, an MA in Research Psychology and a PhD in Environmental Sciences and is a registered community mental health counsellor. His research focuses on community, conservation and social-environmental topics, e.g. community well-being, sustainability, community impact, human-environment interactions, community-based conservation/natural-resource management, human-wildlife conflict and the conservation of the ground-hornbill.
He has published 16 peer-reviewed articles, and has authored two books, several book chapters and 25 commissioned/contract research reports. He has presented at 26 conferences on environmental and social topics. He lectures to undergraduate and graduate students and has supervised masters' and doctoral students.